"

...strong writing..."
— Now Magazine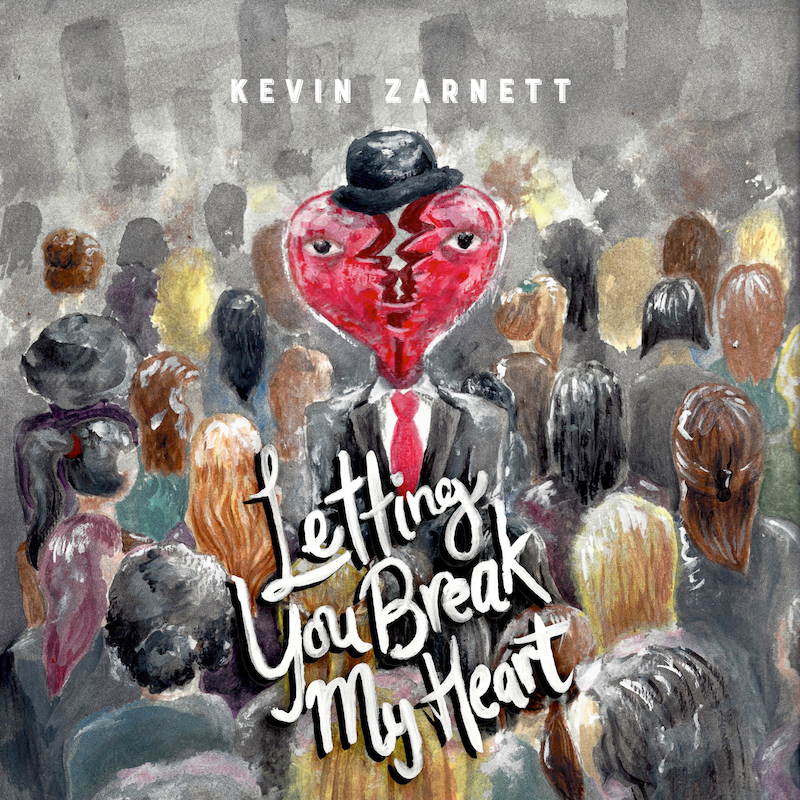 Letting You Break My Heart is now available for download and streaming: find your link here.
Some early reviews:
There's nothing better than a talented performer who can also write a song that's full of hooks and melodies which really stick in a listener's head. It would've been enough to appreciate a talented guitar player and singer, but Zarnett has also impressed me with a song that's, above all else, just a really well-written piece of music.
Recording Artists Guild Digital Magazine
Zarnett's voice doesn't sound exactly like anyone else, but it's a confident and engaging voice that fits his music like a glove.  Barely three minutes and they speed by like a bullet, demanding to be played on "repeat."  
The Spectacle of Music
Everything sounds silky smooth and Zarnett's voice is fantastic here. The groove is well done and I was definitely picking up on the sound of The Byrds but done in his own style. It's also a catchy tune with some inventive production techniques. There's a lot to appreciate here. 
Pitch Perfect
The music of Kevin Zarnett has been used in tv shows Better Call Saul and The Man in the High Castle, while his songs have been recorded by Juno-nominated and CCMA-nominated artist Kirsten Jones, folk-rock duo The Complements, Saskatoon band Longshot, and CCMA award-winner Lisa Hewitt.
His latest release, is the Byrds meets Motown Letting You Break My Heart, featuring a foundation of jangly 12-string electric guitar partnered with a lively and energetic backbeat. Decades of rock's pop underdogs like Big Star, The Raspberries, and Marshall Crenshaw echo in the heart worn harmonies, background vocals and left-turn guitar riffs. Audiences who have heard Kevin perform the song live have expressed how relatable the song's lyric is to them, this idea of someone repeatedly breaking your heart or letting you down but acknowledging that you're allowing them to do it! It's becoming clear that writing uncool songs for the uncool is Kevin Zarnett's domain. 
Don't take our word for it. Music critics agree that Kevin Zarnett is the real deal. Now Magazine praises his "strong writing," and PitchPerfectsite.com raves about his autumn 2022 single Hey Elisa! as "a great song" that will leave you wanting more. "Recommended." Adds Being There Magazine, "… originals that are definite gems, whether you base your criteria on songwriting or performing."
"

...catchy choruses and thoughtful insight..."
— Soul Shine Magazine